HEAVY CONSTRUCTION EQUIPMENT

Sadler Machine has a reputation for providing quality and affordable on-site machining. We have a fully equipped truck with highly skilled professionals to come to your job site. Your machinery will be back and running with minimal down time. We will repair your equipment to original factory specifications for continued long life. Our trucks have traveled to many of the 50 continental United States repairing various types of equipment and applications such as: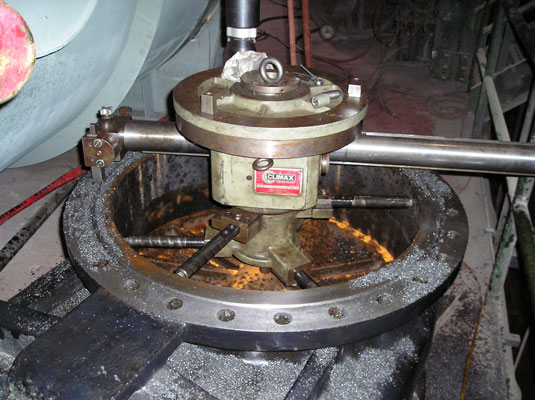 Center Pivots
Bucket Frame
Bucket Bores
Hard Bar Mounting Bores
Articulating Dump Truck Hitch Bores
Excavator Pivot Housing Bores
Scraper Frame Bores
RBC REPAIR

Sadler Machine's field service personnel have the experience and expertise needed to come to your facility and get you back up and running when your RBC (Rotating Biological Contactors) equipment needs new or repaired journals. As the preferred recommended On-Site machining company by RBC Services, we have traveled to many states and repaired hundreds of worn or broken RBC journal ends.
POWER & PROCESS PLANTS

As part of Sadler Machine's service to the Power & Processing Plant Industry our Professional On-Site Technicians have the reputation for superior quality repairs and responsive service to your facility. With our state-of-the-art equipment and techniques, we can take care of many in-house problems that may arise, such as:
• Shaft & Journal Repair
• Steam Pipe Flange Facing
• Refurbish or Cut New Keyways
• Install Couplings
• Straighten Shafts
• Press Shafts In & Out of Applications
• Bore Repair