Sadler Machine has one of the Midwest's largest stress relieving and annealing ovens. An 6' x 8' x 12' oven, that is front-loading onto a rail-car so you can center the load for a more uniform heat distribution.
In addition, we have 2 electric ovens for heat treating many types of stainless steels that our customers require.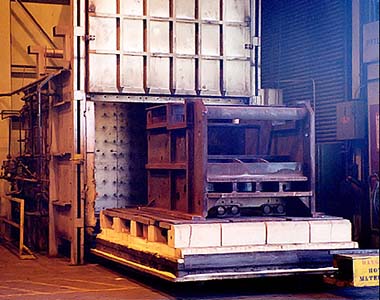 ---
KEEPING YOUR SCHEDULE IN MIND
With the knowledgeable staff and equipment, you get when you choose Sadler Machine Co., our team will be able to hold the closest tolerances and perform all of your work in a timely manner. Request your free quote today and we'll reach out to discuss your large part machining needs.
ADDITIONAL SERVICES
At Sadler Machine, we provide the highest quality machining services in the industry with state-of-the-art CNC machining equipment. In addition to our CNC milling services, we offer a variety of other capabilities, Kanban inventory management, Grinding, Stress Relieving and Repair parts.