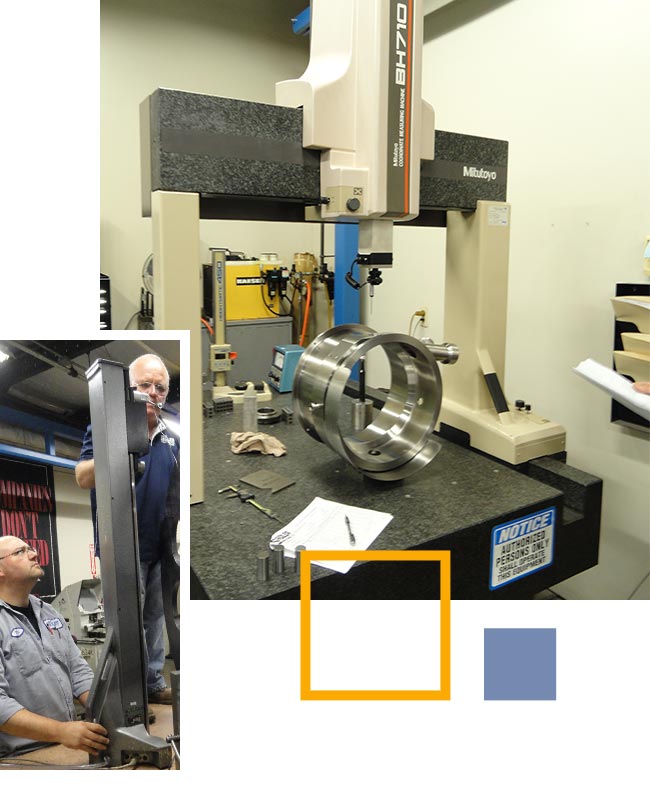 Unparalleled Excellence
As part of our Project Quality Management, we have the capability to supply detailed First Article, In-Process, and Final Inspection procedures in a formal documentation if required by our customers.
Upon arrival of all materials through our approved supplies, they are inspected for any flaws or imperfections and clearly documented. This documentation travels with each project through each critical process and testing. First article inspection and final audits are performed to insure all conformance to any and all customer specifications.
After being in business for 65+ years, our longevity has been due to meeting each customer's needs and expectations in quality and service. Our professional team is completely committed to Total Quality, thus creating an active and intelligent manufacturing environment.
We look forward to starting your project. Contact us today for your free quote.
---
Committed to Sevice & Quality
Sadler Machine Company is committed to the highest level of service and quality which will consistently meet or exceed the expectations of the customer, allowing them to produce a superior product. Sadler Machine's commitment to continuous improvement and delivering parts on time leads to our customer's success.
Quality Management
The ability to provide proper documentation to assure you are receiving a product that meets or exceeds expectations.
Inspection Equipment
We only work with the best inspection equipment to double check your project is completed to the highest level possible.